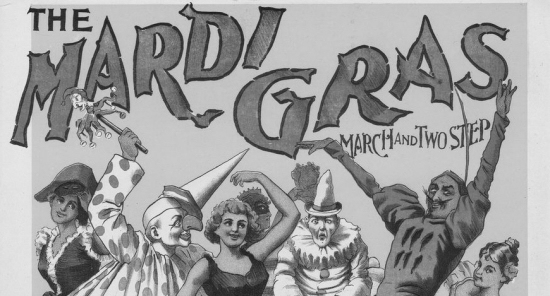 That's right, we've got a week of festivities coming in March to celebrate Amendment XXI's 4th Anniversary! Starting March 4th, we'll be selling Amendment XXI t-shirts for just $10. Also, starting March 4th–a contest to name the upstairs bar! Stay tuned for more details on that last bit.
Tuesday, March 4th: Fat Tuesday time with music by Brotha Ric and The Chicken Bone Reunion! They'll be playing from 8pm – 11pm. For food and drink specials–we will be featuring the Amendment XXI Hurricane with a souvenir cup for $10. For $10, we'll have Sazerac, Vieux Carre, and Pimm's Cup–for $9, French 75 and for $6 a Classic Daiquiri and Grasshopper. We will have a limited amount of masks available for sale. Food menu for the night will include $6 Fried Jambalaya Balls made with Shrimp, Chicken, and Sausage, served with Dirty Gravy; $8 Red Beans and Rice with Tasso Ham and Andouille Sausage; $10 Seafood Gumbo with Shrimp, Crab, Scallops, Andouille Sausage, Dark Roux, all served with crusty French bread. Fantastic! We'll also be giving away instruments of music with each purchase of a Jack Daniel's product! Need drumsticks? A harmonica? Here's your chance to launch that musical career!
Wednesday, March 5th: Amendment XXI Trivia from 7-9pm with prizes from $10 to $25 in AXXI Cash! Happy Hour runs until 9pm!
Thursday, March 6th: Happy Hour until 9pm and $6 AXXI Margaritas all night! We'll also be giving away a Bacardi Oakheart mug to the first 24 guests who try out an Oakheart and Coke (or any Oakheart beverage, for that matter)!
Friday, March 7th: Music from Drew Richter and Chelsea Cerha from 8:30pm to 11:30pm with DJ E-lyte kicking off at 10pm as well! Also, a Jack Honey Hysteria Promotion with giveaways!
Saturday, March 8th: Our 4th Anniversary Week draws to a close with a Red, White and Black Formal Party! We'll do a midnight drawing for giveaways for the best dressed male and female! And everybody dressed formally in the party's official colors gets in free! DJ E-lyte is again upstairs, starting at 10pm! A Southern Comfort Cherry Promotion — a specialty drink is available as well: so "Keep Calm and Sparkle On."
The place to be is here, that week and every week! So we will see you here!