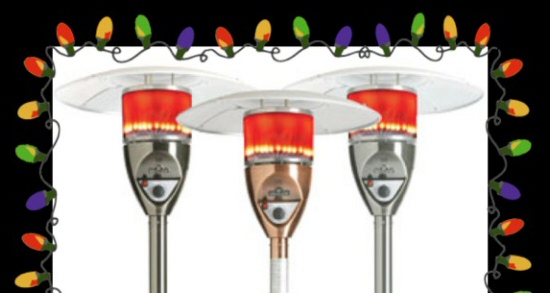 That's right…just because it's cold, that's no reason not to enjoy some patio time. Heaters are now on-hand to ensure fun and comfort can spill out of the front door at will.
But what's happening inside? Well, Wednesday, 12/11, Trivia Night is back from 7-9pm.
Then Thursday the 12th, we have the Top Shelf Holiday Cocktail Tasting from 6:30pm to 8:30pm, with details here. Then it's time for Ally Free, playing live from 8:30pm to 11:30pm.
To bring in the weekend, Friday the 13th brings you Drew Richter and Chelsea Cerha, playing from 7pm to 10pm.
Then Saturday the 14th, come enjoy some blues with Brotha Ric, playing live from 7-10pm.
And your master of virtual platters is DJ E-lyte, on tap Friday and Saturday night from 10pm to 2am!
We'll see you here!